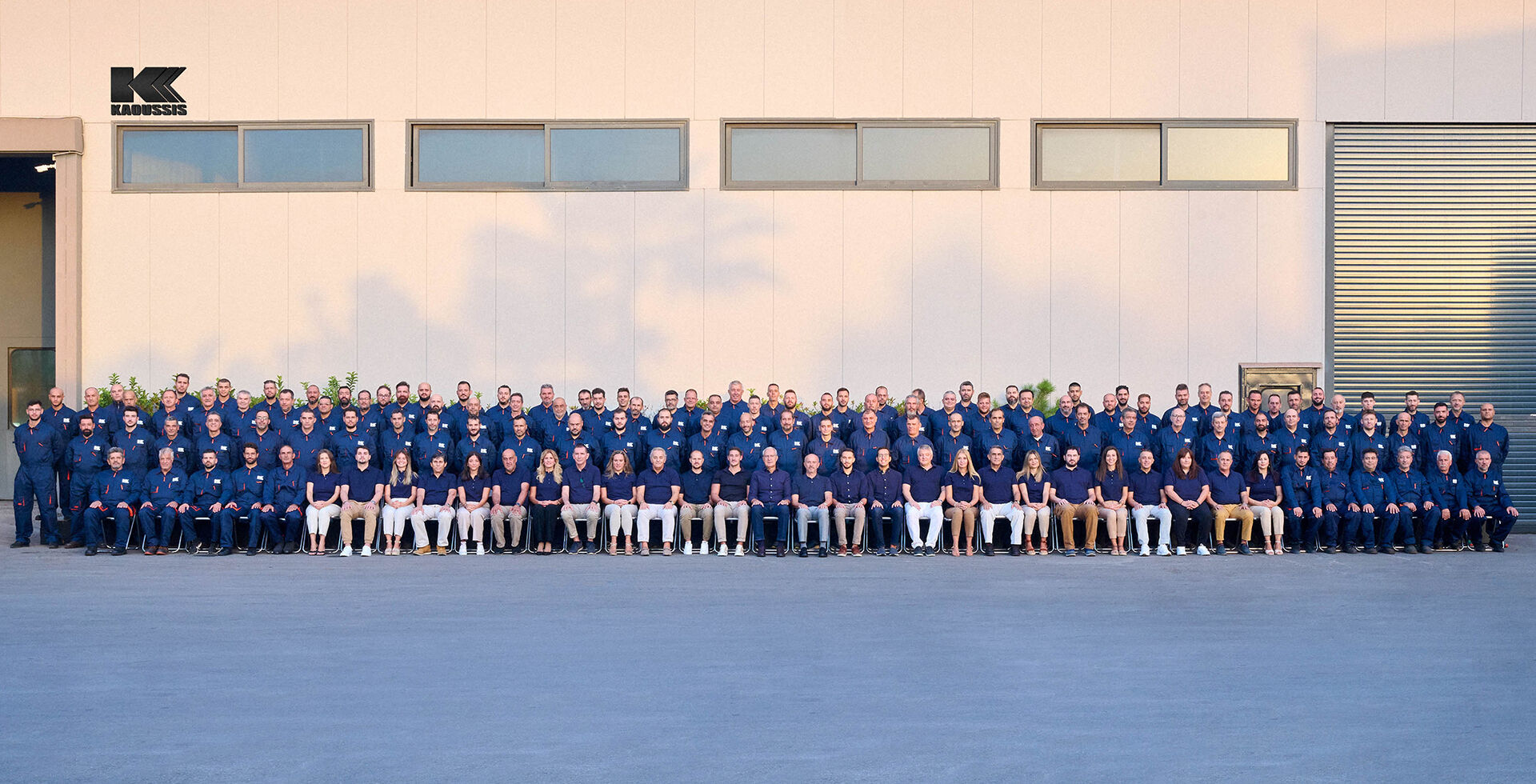 CORPORATE CHARACTER
WHAT WE
STAND FOR
Our corporate character is shaped by values that are deeply rooted in the minds of our people. These values made our name in the market. These built our excellent reputation. These guarantee our future.
VISION
To be a benchmark in our industry and in the communities we serve, by building a clear reputation around the quality of our work, the outstanding services we deliver and the overall value we provide.
MISSION
To provide our clients with innovative products and integrated services that upgrade their work, in a manner that is financially sustainable and, at the same time, socially and environmentally responsible.
VALUES
PASSION
We are proud of our work, our brand name and our people. In every business interaction, we motivate and inspire others by setting the example. We are eager to meet our clients' needs, demonstrating a positive attitude in every approach.
INTEGRITY
We take personal responsibility for our actions. Those who collaborate with us can be certain that our promises are true commitments. We want everyone who works with us to be satisfied with our collaboration, and this is why we constantly seek ways to be more efficient, more swift and more successful.
RESPECT
We treat others in a straightforward and frank manner, respecting their feelings, their values, their culture and their opinions. We act responsibly as far as humans, the environment, and profit are concerned, in order to provide solutions with a high performance-to-cost ratio. We treat all information we handle as confidential. We always uphold our moral values and act with honesty in everything we do.
WHERE WE COME FROM
1958
1971
1973
1977
1978
1982
1989
1995
1998
2008
2012
2014
2020
1958

Establishment of the company.

1971

The company moves to its today privately own premises at Iera Odos Str. 162.

1973

We deliver the first refuse collection vehicle with a rotating drum compaction mechanism.

1977

We supply the Interior Ministry of Greece with 200 refuse collection vehicles. The largest fleet in country's history until that time.

1978

We deliver the first refuse collection vehicle with a packing plate compaction mechanism.

1982

We supply the Interior Ministry of Greece with 250 packing plate RCVs.

1989

We build the first Waste Transfer Station in Greece at 'Schisto' region. Handling 1,200 tons of waste per day, it is still today one of the largest facilities of its kind in Europe.

1995

We are making the first attempts to export our work, by participating in several international fairs.

1998

In nearly a decade we manufacture and install 50 waste transfer stations in Greece.

2008

We supply the Interior Ministry of Greece with 125 refuse collection vehicles driven on natural gas.

2012

We expand our exports to Russia, Austria, Switzerland, and beyond Europe in Latin America and United Arab Emirates.

2014

We participate for the first time at IFAT, the leading trade fair for environmental technologies in the world.

2020

We deliver to the Prefecture of Attica 80 refuse collection vehicles, exclusively purposed to collect biowaste.